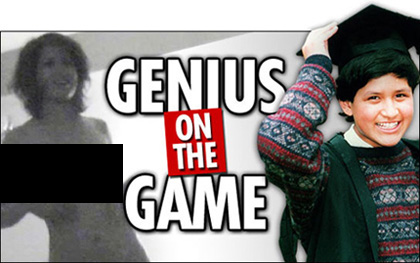 MATHS genius turned hooker Sufiah Yusof reveals how she drives men wild... by reciting EQUATIONS to her clients as they have sex.

SHE was a child maths genius who won a place at Oxford University aged just 13—but now the only sums Sufiah Yusof is interested in are the ones she earns as a HOOKER. More here News Of The World
Baliklah ke pangkal jalan. Bina semula kehidupan baru yang lebih baik.